Quality Precision Machining Services
Proactive Production
At Rapid Precision Machining, we take a proactive approach to quality. From your initial contact with a knowledgeable project manager, to the completely transparent communication you'll receive during manufacturing, to the rigorous quality inspection process, all of our processes are focused on your complete satisfaction.
A Thorough Approach to Quality
Starting with pre-production, RPM carefully analyzes your design and part specifications to determine the appropriate machining process and materials.
During the machining process, we regularly spot-check random part samples to ensure compliance with our agreed-upon manufacturing plan and our high production standards.
Finally, we employ a number of cutting-edge technologies to evaluate and quantify the resulting dimensions and quality of each piece we produce.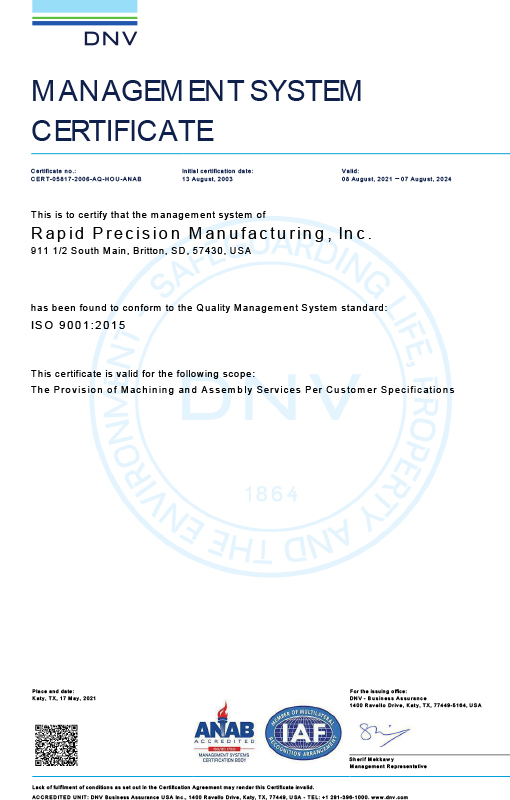 We maintain the expertise and equipment to deliver quality machining solutions. If you're searching for a manufacturing partner dedicated to higher standards and single-source responsibility, call RPM at (605) 448-2290 today. One of our experienced engineers is ready to help you develop an effective production plan for your next project.